Lipedema: diagnosis & therapy
Your treatment of lipedema consultation
Attain a heightened sense of well-being
Dear patients,
welcome to the Grafental Klinik Düsseldorf.
The disease of lipedema is a burden in the lives of most women. Not only physically, but also psychologically, a lot is demanded of the women. We know that!
Our medical claim: to offer our patients highly specialized medical lipedema treatment that meets the latest therapy standards.
Our vision: to treat the disease in the best possible way, but at the same time to create an environment in which you as a patient can feel understood and comfortable. A place of therapy, but also a place where you as a patient are heard and where everything is done with great empathy to bring back your quality of life.
Our comprehensive concept: state-of-the-art and interdisciplinary medicine meets gentle procedures. Within the scope of our treatment spectrum, consultation and therapy concept, especially in the area of lipedema treatment, we are able to offer a far-reaching system at the Grafental Klinik:
For the treatment of lipedema and fat tissue distribution disorders
For plastic and aesthetic surgery
We will accompany you from the moment of lipedema diagnosis throughout your entire treatment period – and for us, this does not end after an operation!
And we do everything for only one thing: for you and your new quality of life.
Sincerely,
Your team at the Grafental Klinik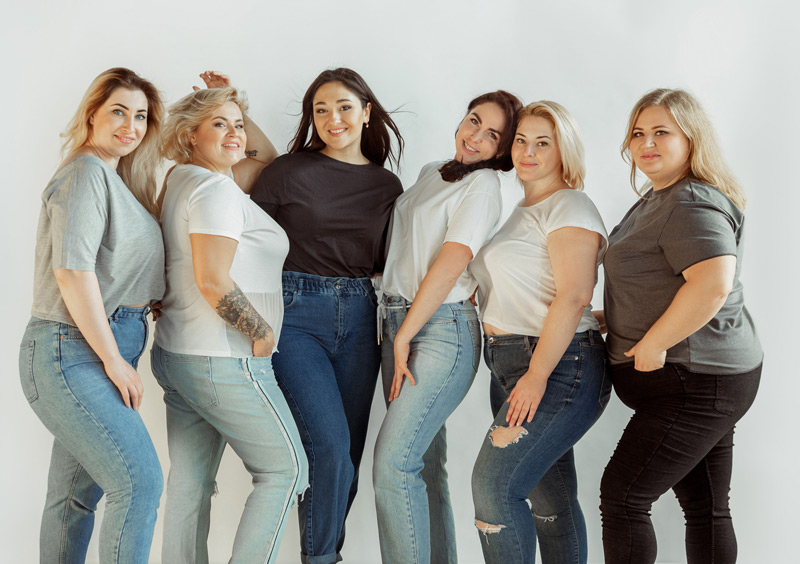 Experts for conservative and surgical treatment methods of lipedema
Comprehensive diagnosis with laboratory diagnostics, pain analysis and ultrasound examination

Personal advice and support before and after the operation

Surgery planning adapted to your condition – from liposuction to tightening operations, autologous fat transplantation and corrective operations
What is lipedema?
"Lipedema is a fat distribution disorder. From the experts' point of view, it is a chronic disease of the subcutaneous fatty tissue that exclusively affects women."
Lipedema often begins with puberty and is characterized by an increase in body proportions, mainly on the arms and legs. Unfortunately, the development of lipedema is still largely unexplained.
Experts are critical of the term "lipedema" because there is often no edema (water retention) at the beginning. In the initial stage, it is a fat tissue proliferation with an unclear cause. Current studies and research show that the fatty tissue produces hormones irregularly and a change in the tissue causes inflammation of the fat cells, which in turn causes pain and a restriction of movement.
Pressure and touch pain as well as feelings of heaviness and tension caused by water retention are characteristic. These complaints intensify with prolonged standing or sitting. Affected persons are prone to bruising from even minor bumps or pressure. This is caused by the increased fragility of the small vessels.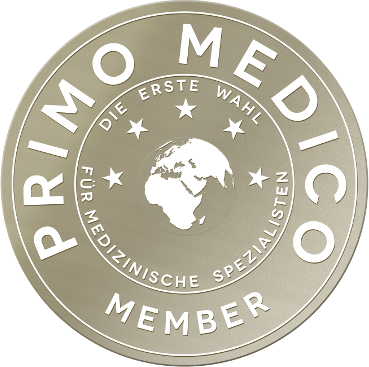 Specialist Dr. med. Björn Krüger
Dr. med. Björn Krüger offers you as a specialist for plastic and aesthetic surgery a detailed consultation and an individually adapted therapy of your disorder. He has devoted himself to lipedema surgery and thus to the treatment of a disease that is often associated not only with physical pain but also with emotional suffering, in order to give patients back a large part of their lost quality of life.
With over fifteen years of experience in the field, Dr. med. Björn Krüger strives for comprehensive and interdisciplinary treatment of patients. In addition to liposuction, a treatment plan is created that includes life with the disease after surgery.
We also support you mentally with comprehensive advice on nutrition, exercise and lifestyle, which goes far beyond basic medical care – so that you can feel good in your body.
"In the best hands…
Dr. Krüger and his entire team are very friendly. Here I find professional competence and the greatest empathy. A clinic where you feel comfortable.
A doctor who takes time for me and my condition and is committed to supporting and promoting research into lipedema and its causes.
An excellent surgeon who also provides me with comprehensive post-operative care. Here I feel in the best hands. Thank you!!!"
Experience and Reliability
Benefits of our clinic Longstanding and experienced specialist in plastic and aesthetic as well as lipedema surgery We understand lipedema for what it is – a chronic disease and we treat it comprehensively We offer an excellent network structure and more than 20 specialist centers through our location in the Medical Center Düsseldorf. We advise you in all matters and support you on your new path We offer rooms that invite you to relax in single or double room with a variety of dishes